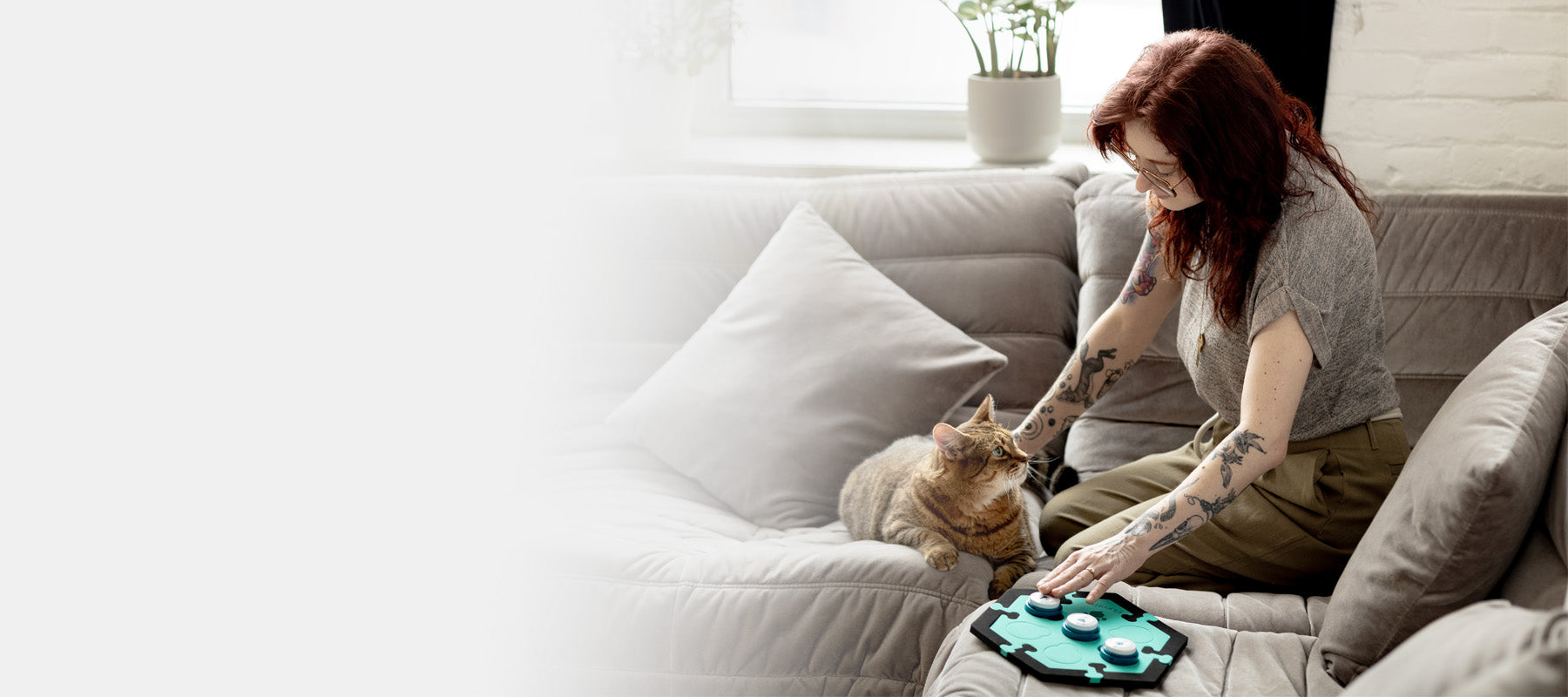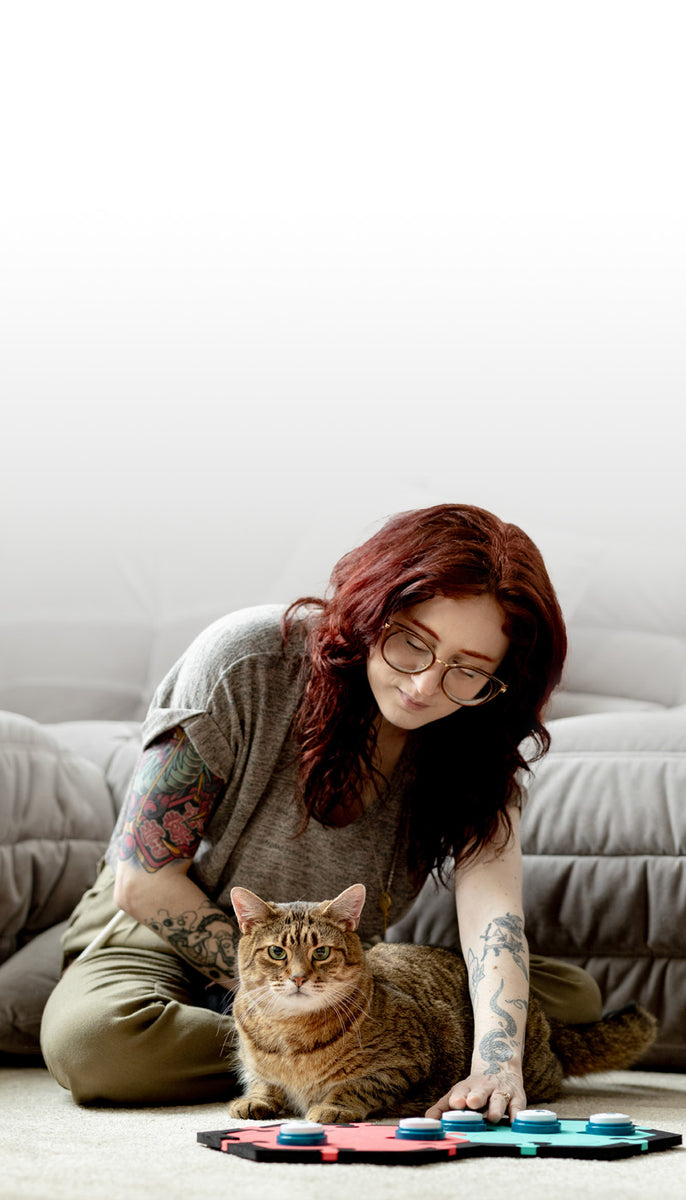 Teach Your Cat
to Talk With Buttons
Find out what your cat wants and needs with recordable talking buttons.
Why use Cat Talking Buttons?
Strengthen Communication, Bonding, and Mental Stimulation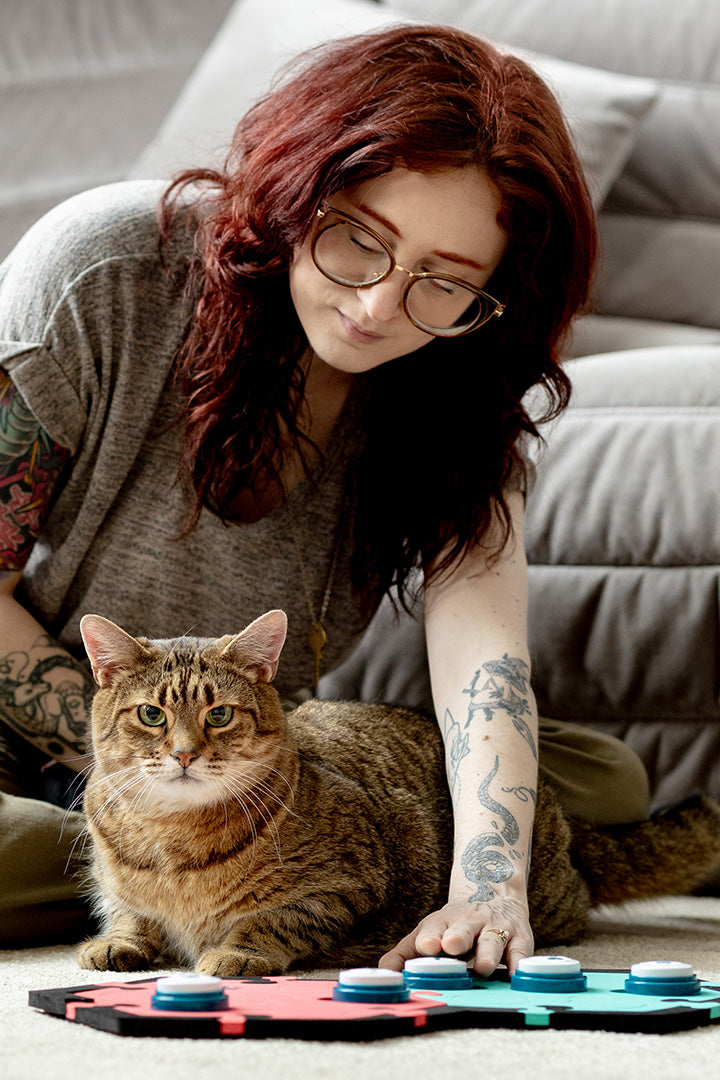 Mental Stimulation
By keeping your cat's mind active and helping prevent boredom, talking cat buttons can decrease the chances of destructive behavior and anxiety.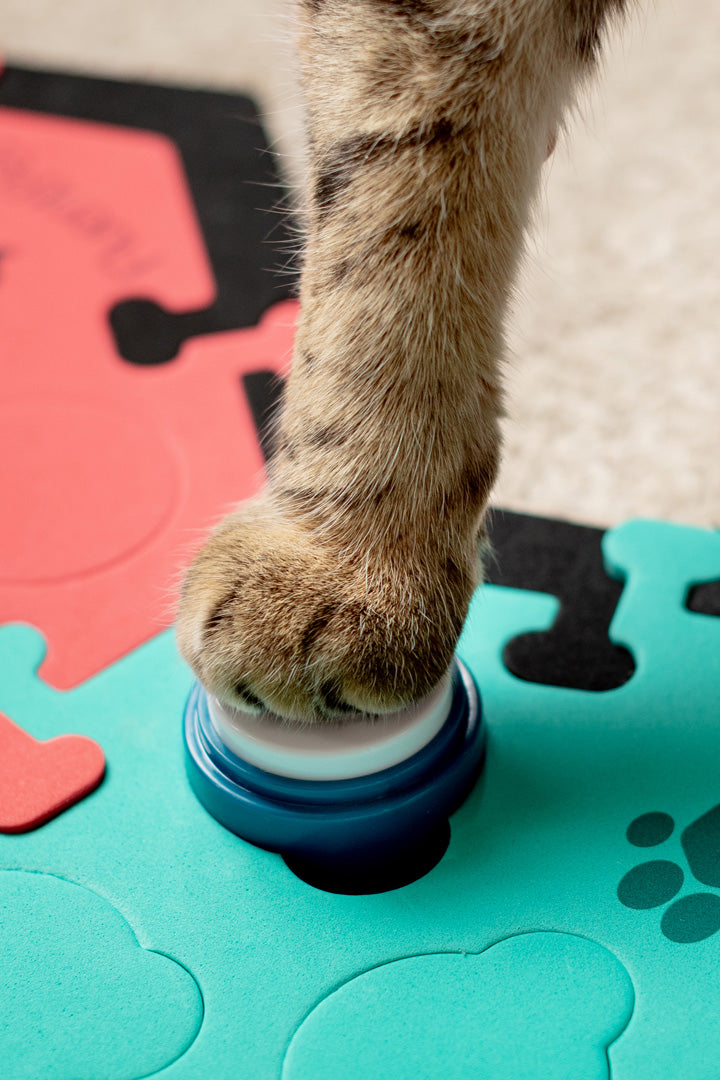 Improved Communication
Some cats can be hard to read. With buttons, your cat can express their needs and emotions more accurately than relying solely on body language.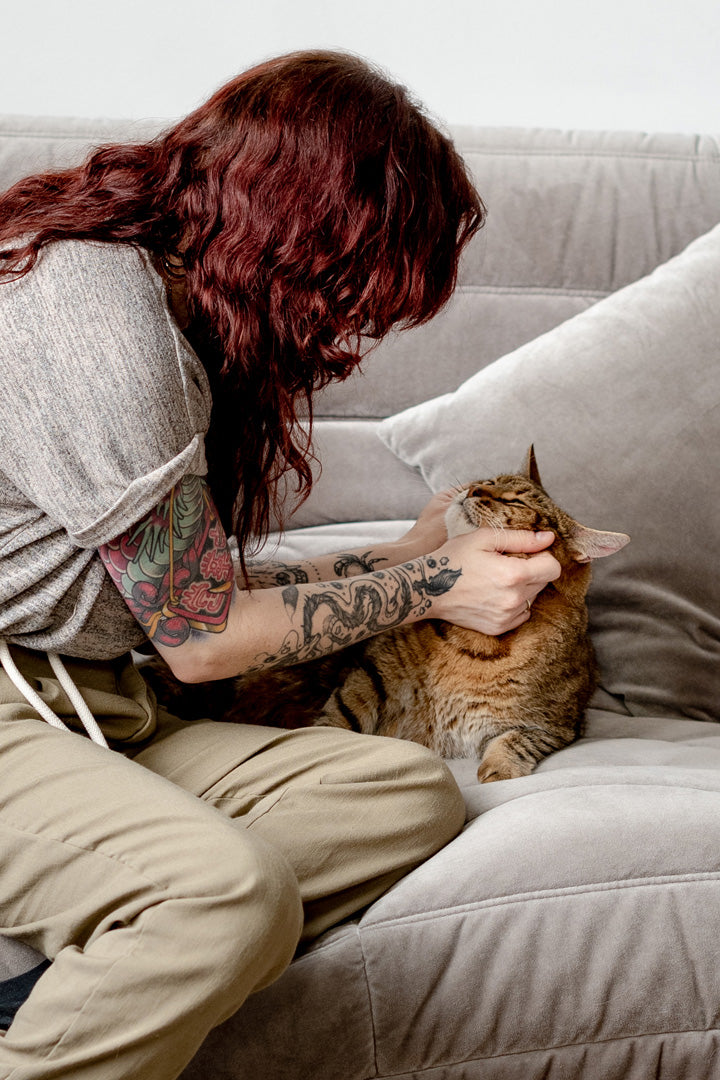 Enhanced Bonding
Talking buttons allow you to get to know your cat's preferences and personality, strengthening your relationship through mutual understanding.
Can cats really talk using buttons?
The Closest You'll Get to Talking with Your Cat
While it is not the same as true language, many people have found the relationship with their cat transformed through the use of buttons. Here are some of their amazing stories:
How do talking buttons work?
Three Simple Steps to Teaching Buttons
1
Record a Word or Phrase
Record a word or phrase that is motivating to your cat and easy to "model" or show what it means, like "Play".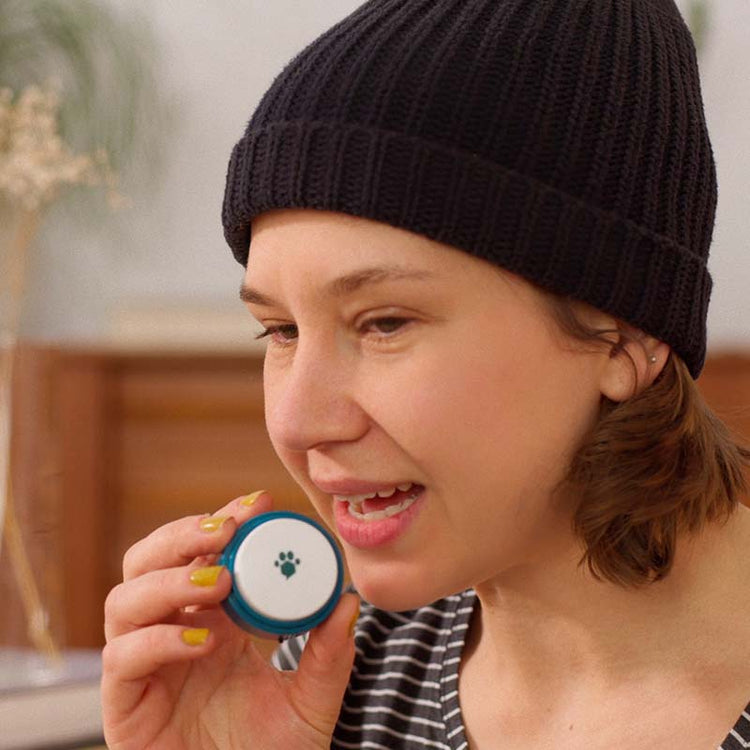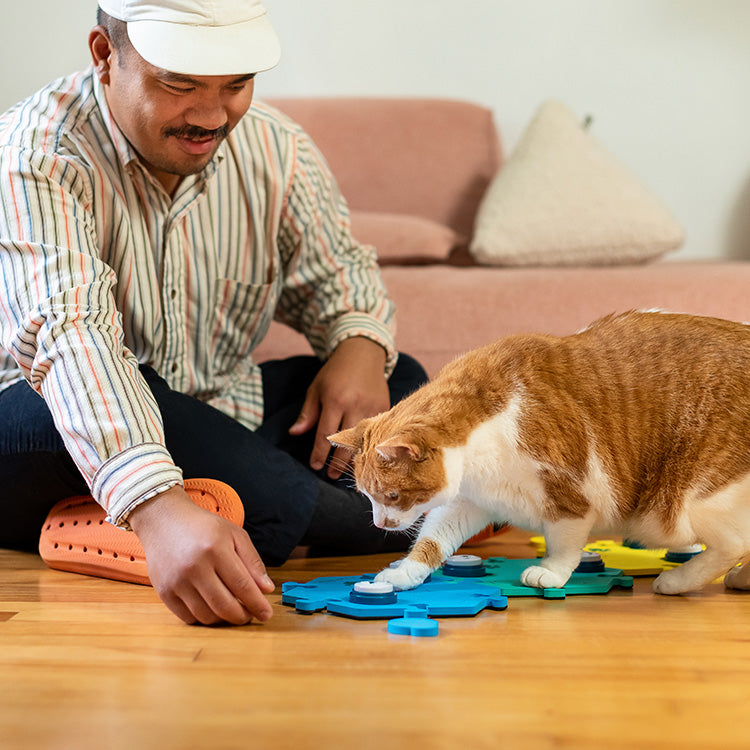 2
Show Your Cat How to Use the Button
"Model" how to use the button by pressing it, saying the word aloud and then doing the thing associated with the button.
3
Reinforce Learning
When your cat presses a button, respond appropriately to let them know you understand. This helps your cat learn which button means which word or action.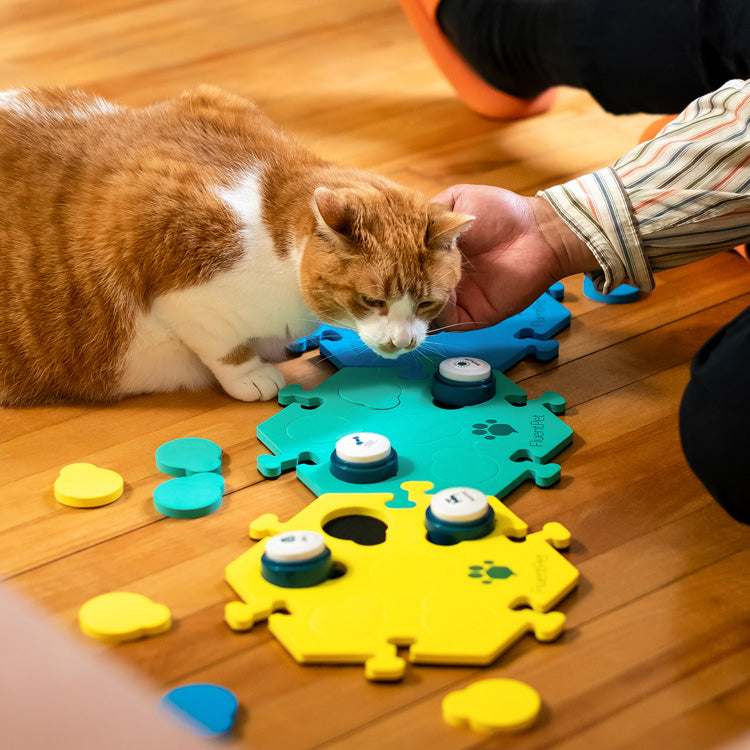 How long will it take to teach my cat?
Teach Them to Use Buttons in Less Than 10 Minutes a Day
Buttons are meant to be incorporated into your daily routine so it's more about forming new habits in your interactions with your learner than outlining rigorous teaching schedules.
Do I need to be a cat trainer?
No Training Background Required
While we have many animal trainers using cat talking buttons with their learners, the majority of our FluentPet community has no training background.
Why choose fluentPet?
The Original Cat Talking Buttons
FluentPet is the pioneer and original creator of cat talking buttons, used by the world's most popular and influential "talking" cats.
Is my cat smart enough?
A cat button kit for every level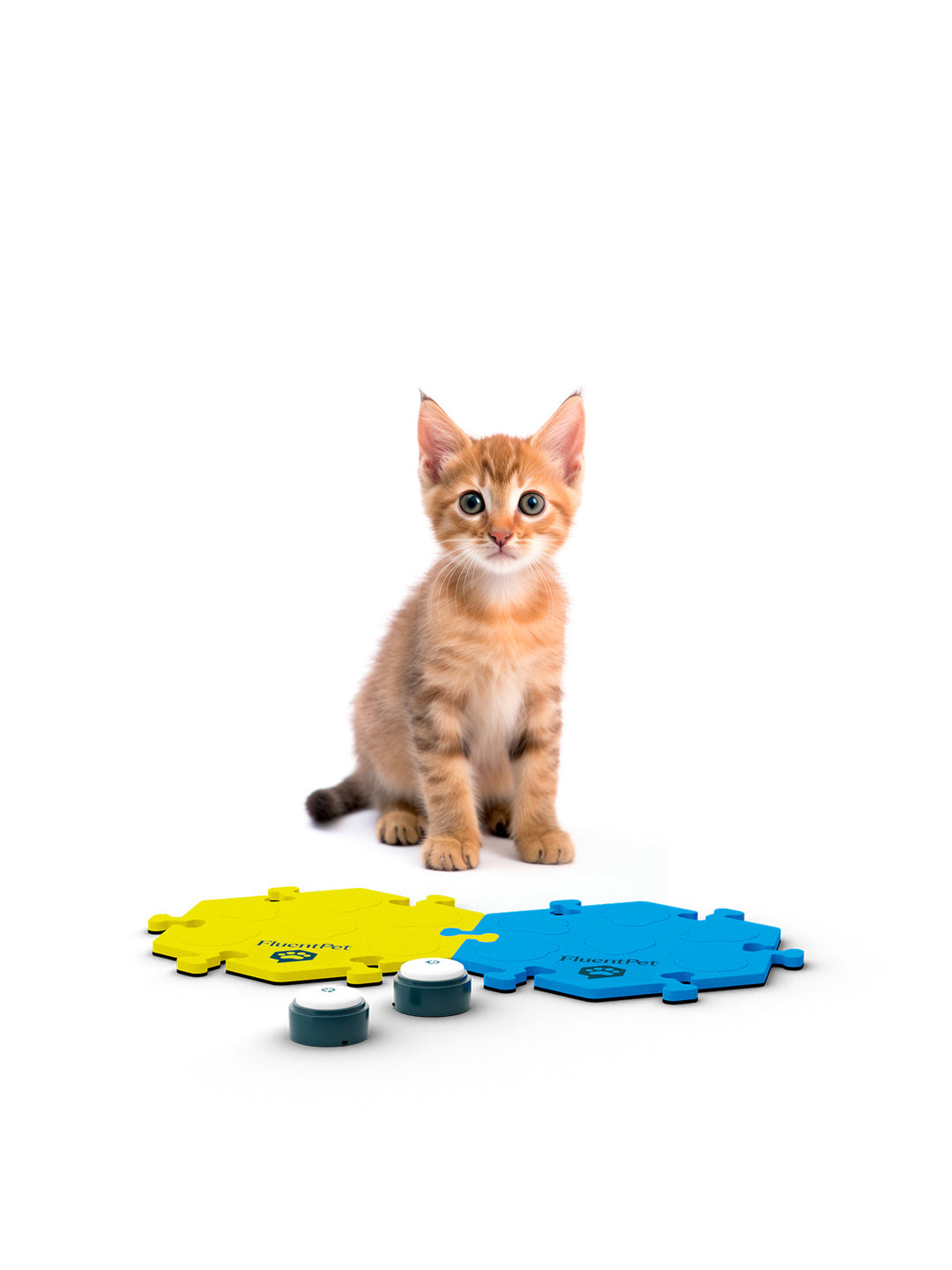 The Hesitant Learner
Tester Kit
Hesitant learners are often cautious when trying new things. Our Tester Kit provides two buttons to get them started. However, because these learners tend to accelerate once they start pressing, a bigger kit could quickly be needed.
Get The Tester Kit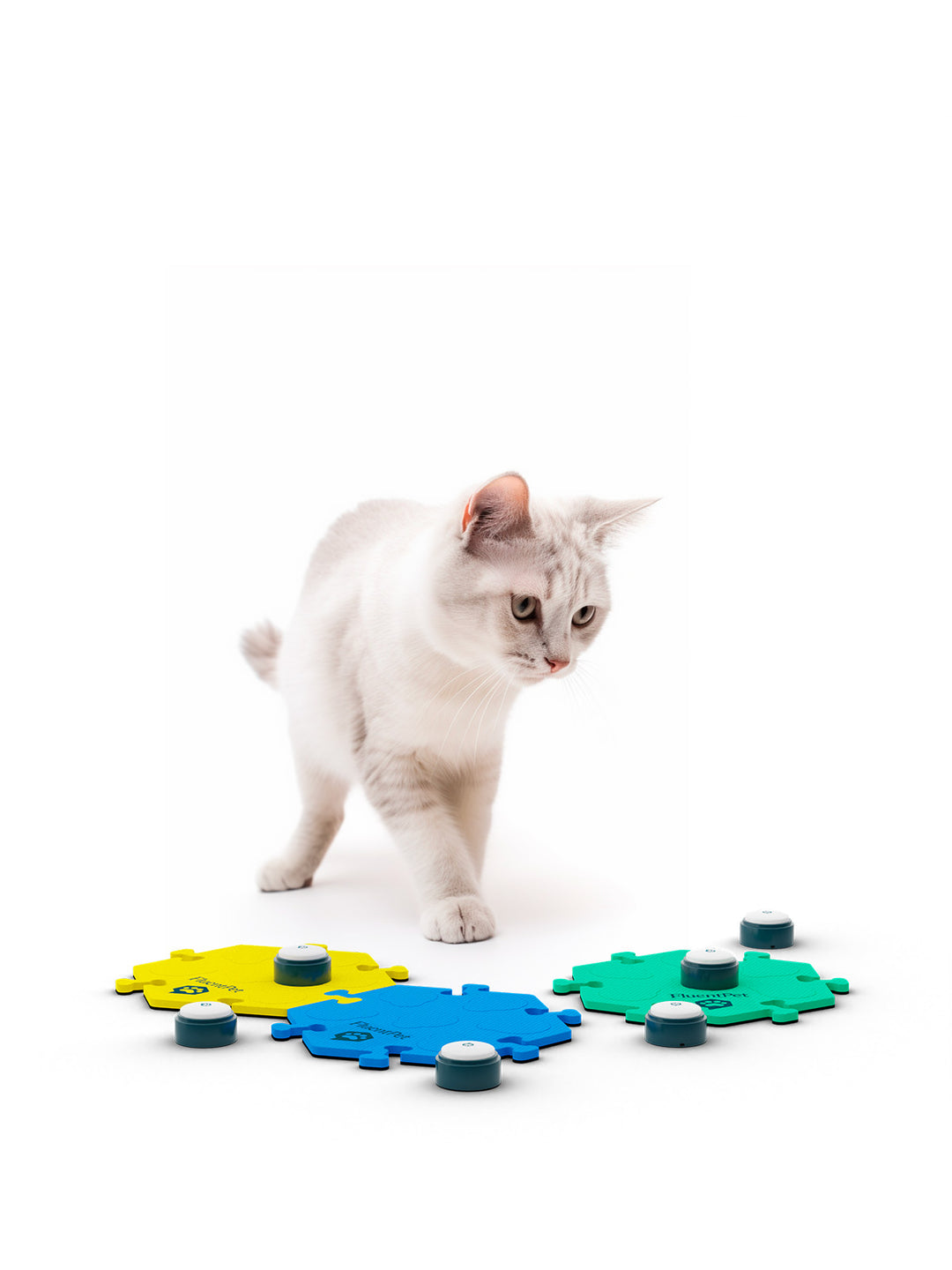 The Steady Learner
Get Started Kit
Steady learners are generally willing to try new things but at their own pace. From there, their progress can increase rapidly. Our Get Started Kit has 6 buttons, enough to get you started and ensure you have more on hand for when their learning accelerates. 
View The Get Started Kit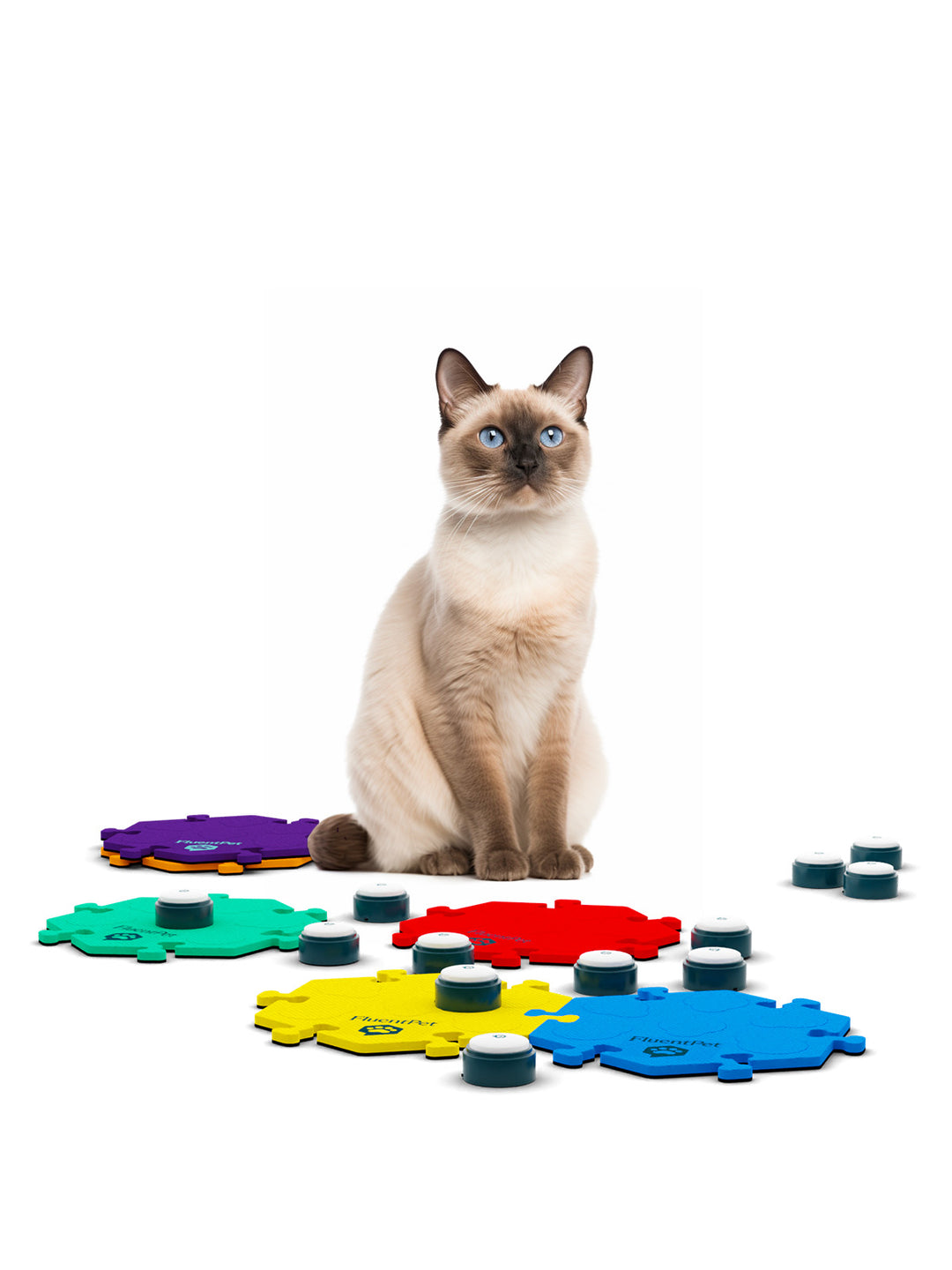 The Bold Learner
Basic Vocab Kit
Bold learners are open to trying new things and pick them up quickly. We recommend Basic Vocab so you have enough buttons on hand to keep up with their expanding vocabulary and make sure you keep them challenged.
Get the Basic Vocab Kit
Free Shipping
Enjoy fast and free shipping on all US orders to $99 or more.
45-Day Guarantee
Our 45-Day Guarantee ensures your satisfaction, providing hassle-free returns.
5-Star Support
Our dedicated team is here to assist you, ensuring swift and efficient solutions.